Providing access to knowledge and information to inform, educate, entertain and serve.
The next Evergreen software upgrade has been scheduled for December 31, 2016-January 1, 2017. All library access to the database will be suspended during that window which means that the library catalog will be down and will not accept any renews, searches, or other activity.  Sorry for any inconvenience!
"Roanoke Public Library Renovation: from dirt floors to grand openings"…..
Happy 200th Birthday Indiana!!!–Indiana Poem as done by Oakland City Library
 
ABCmouse.com For Kids Learing
ABCmouse.com: With 5,000+ Interactive books, educational games, puzzles, and other learning activities, ABCmouse.com's award-winning online curriculum is an invaluable resource for young learners (ages 2-7+) . From Age of Learning, Inc
.
ENGLISH AS A SECOND LANGUAGE
Basic ESL improves an individual's listening, speaking, reading and writing skills through a simple to follow, and instructionally proven curriculum. Students learn English quickly and effectively on relevant topics including: family, home, school and many other topics. In each lesson students learn key vocabulary and how to use that vocabulary in conversation. Click on Basic ESL to begin. No computer experience is necessary. At the website, click on "Instant Access" to enter without registering.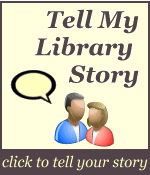 Let us know what you think about the Library at:
Thank you for your comments 😆

Want to comment on something about the website or the library, click Contact Us